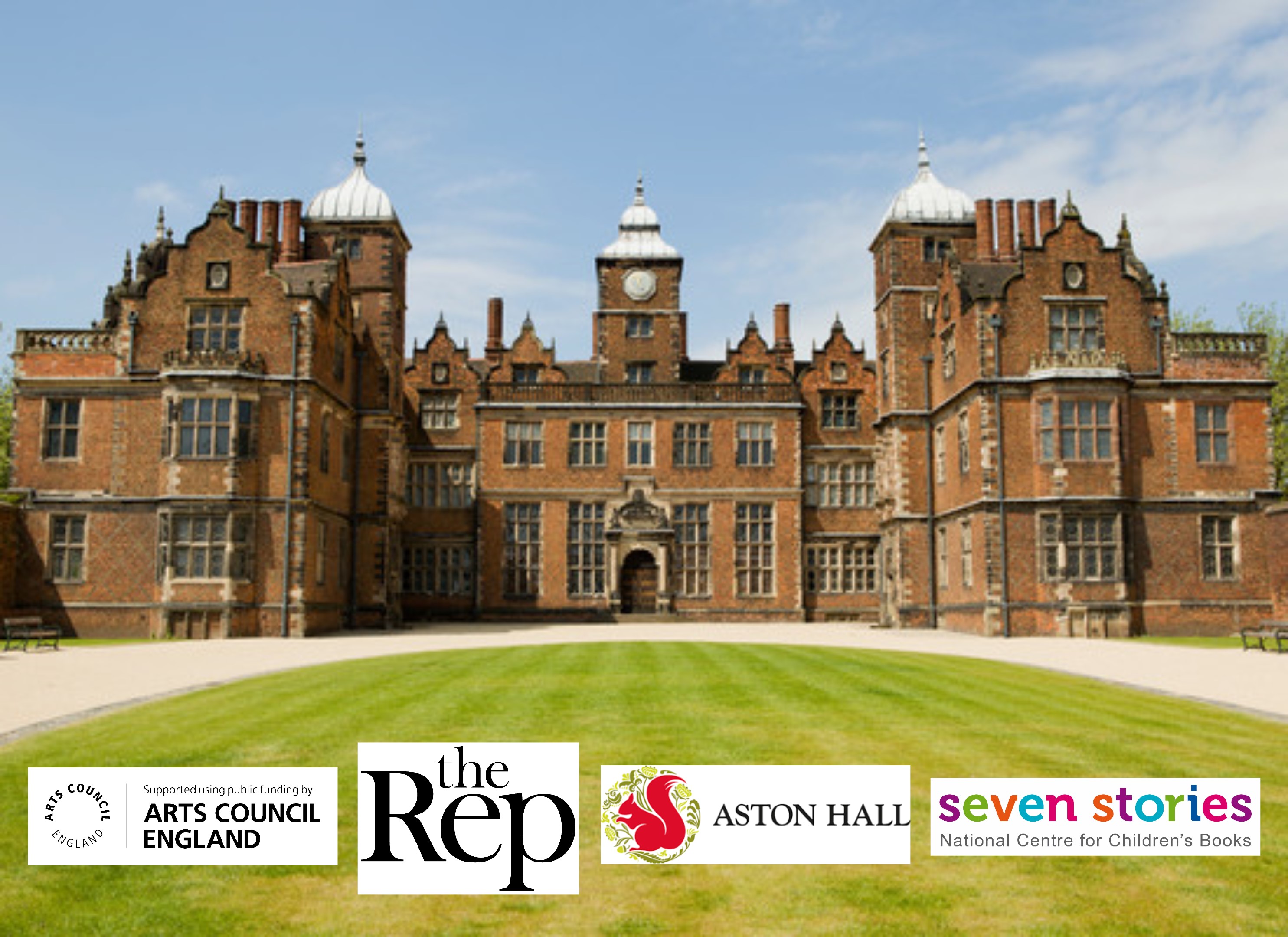 Take part in an exciting two-day project for young people to become part of an exhibition shown at Aston Hall. From 15th July to 31st August 2024, Aston Hall will play host to 'Judith Kerr: The Tiger Who Came to Tea' an exhibition from Seven Stories, The National Centre for Children's Books'. Ahead of this exciting arrival we are delighted to invite students to create work to be displayed at the Hall.
Your students will spend a day discovering the secrets of Aston Hall, delving into stories and interacting with characters. This is followed by an exhilarating day in school, working with an experienced Drama Practitioner from Birmingham Rep Theatre to create a video performance that will be on show at the Hall over the summer in 2024 for members of the public to enjoy.
During your day at Aston Hall, you will take part in an interactive telling of Judith Kerr's beloved classic exploring the rooms of the Hall as we go. When the Tiger knocks on the door it could be anyone! We'll explore some of the surprising and intriguing characters that have arrived at the Hall's door during its 400-year history.
Back in school, your class will work with a Drama Practitioner from Birmingham Rep to devise a response to what they've learned which will be filmed, edited and displayed at Aston Hall to tie in with their summer exhibition.
This project will run during the first half of the Summer Term and is ideal for KS1 (Reception / Year 1 / Year 2) students. The day at Aston Hall will take place on a Tuesday of Summer 1 (8th April – 24th May 2024) with a Rep Drama Practitioner visiting your school the following Thursday.
The cost of the project for two classes including a full day at Aston Hall, a full day with a Rep Drama Practitioner in school, plus filming and editing of the performance is £800 + VAT. To book or to find out more information then please contact: robert.beck@birmingham-rep.co.uk