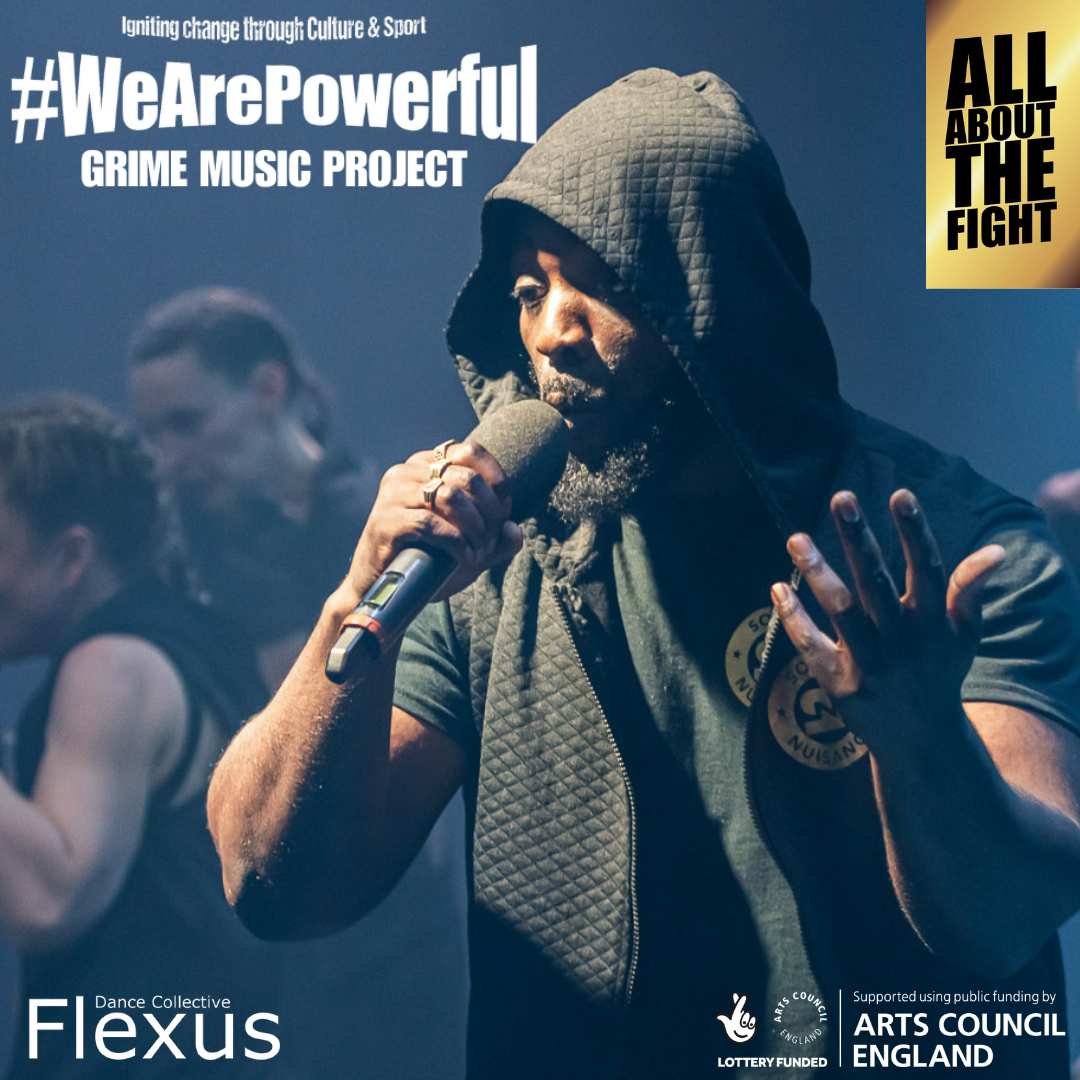 #WEAREPOWERFUL GRIME MUSIC PROJECT is an exciting participation opportunity for young people aged between 11-18 years as part of Flexus Dance Collective's explosive mixed Boxing & Culture project 'All About The Fight'.
Alongside boxing training delivered by a professional boxing coach, this inspirational project will provide young people the opportunity to work with professional Grime Artist J Man, & Beats Composer MadEP, creating their own new Grime Music Tracks to share at a professional theatre venue.
NO EXPERIENCE NEEDED!
The Grime Music Project can be accessed in Wolverhampton, Lincoln, & Derby; for further information on how to take part in a venue near you, contact flexusdanceco@outlook.com
This aspirational project is produced by Flexus Dance Collective, supported by Arts Council England.
Image Credits: Matthew Cawrey Photography