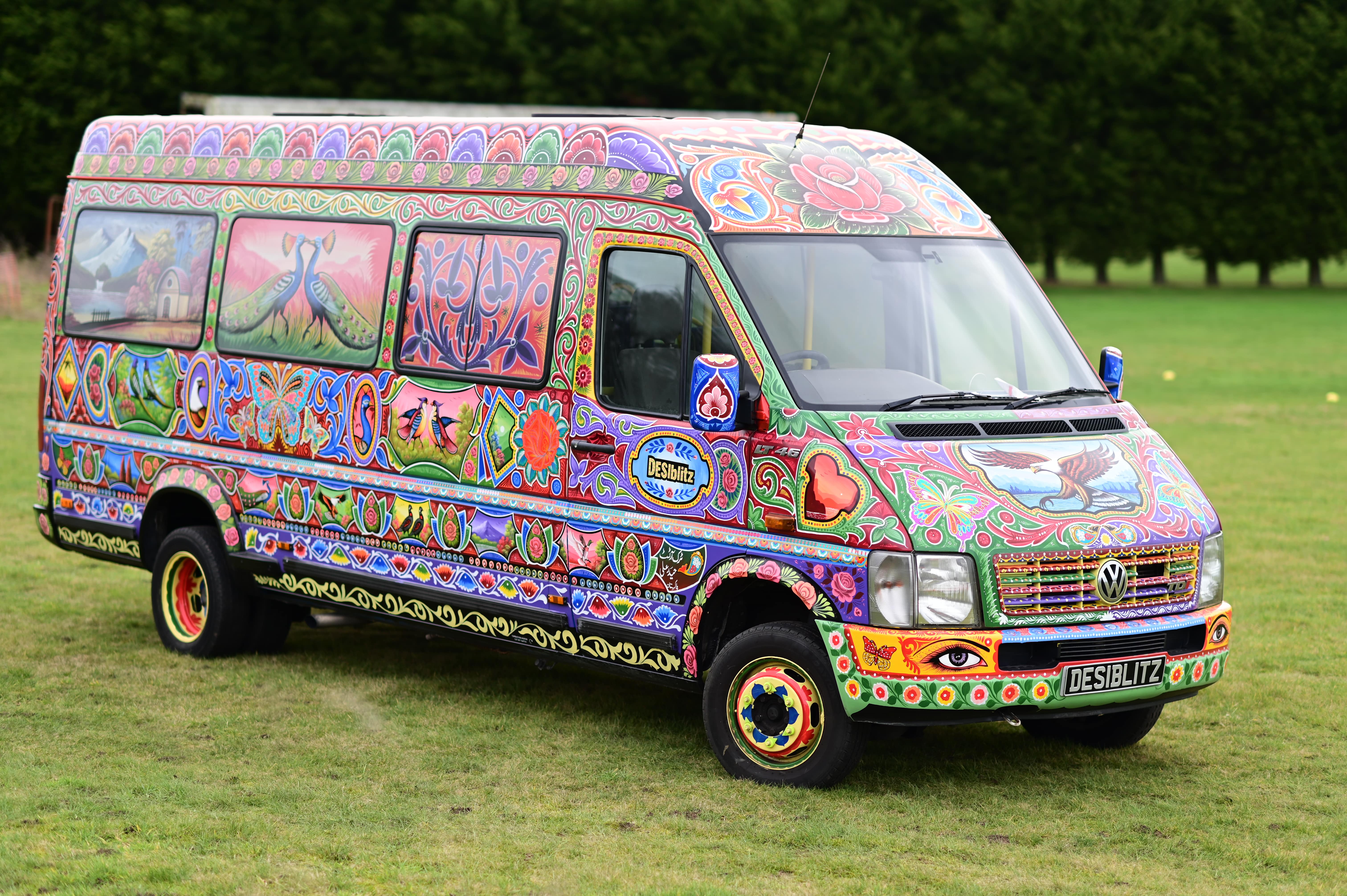 Embark on a colourful literary adventure with the DESIblitz Truck Art Bus.
Introducing a one-of-a-kind service that brings the vibrant world of literature and art directly to schools - the DESIblitz Truck Art Bus Author Tour!
Step aboard our uniquely designed, eye-catching Truck Art Bus as we take you on a captivating journey to ignite the love for reading and storytelling in students. This mobile literary experience aims to promote literacy, cultural appreciation, and creativity among young minds.
Our Author Tour program offers schools the opportunity to host renowned and talented authors, who will share their inspiring stories, conduct interactive sessions, and engage students in exciting literary activities. Imagine the thrill and anticipation as students eagerly await the arrival of the magnificent Truck Art Bus and the incredible authors it brings along!
What sets the DESIblitz Truck Art Bus Author Tour apart is its affordability and accessibility. Thanks to our subsidised fee structure, we make it possible for schools, regardless of their budget constraints, to participate in this enriching experience. We firmly believe that every child deserves the chance to be inspired by the power of words and imagination.
The DESIblitz Truck Art Bus itself is a visual delight, adorned with vibrant and intricate truck art designs that reflect our rich cultural heritage and it has been hand-painted by the worlds world's foremost truck artist, Haider Ali.
This immersive experience goes beyond the confines of a traditional classroom. The DESIblitz Truck Art Bus creates an engaging and dynamic learning environment, where students can interact with authors, ask questions, and unleash their creativity through writing and art workshops. It's an opportunity for them to develop a deeper appreciation for literature and gain valuable insights into the world of storytelling.
Join us as we revolutionize the way literature is introduced and celebrated in schools. Let's the spark the imaginations of young minds, instilling a lifelong love for reading, and inspire the next generation of writers and readers.
Contact us today to book the DESIblitz Truck Art Bus Author Tour for your school and provide your students with an unforgettable literary adventure!
If you're interested in working with us, then please get in touch with us at indi.deol@desiblitz.com