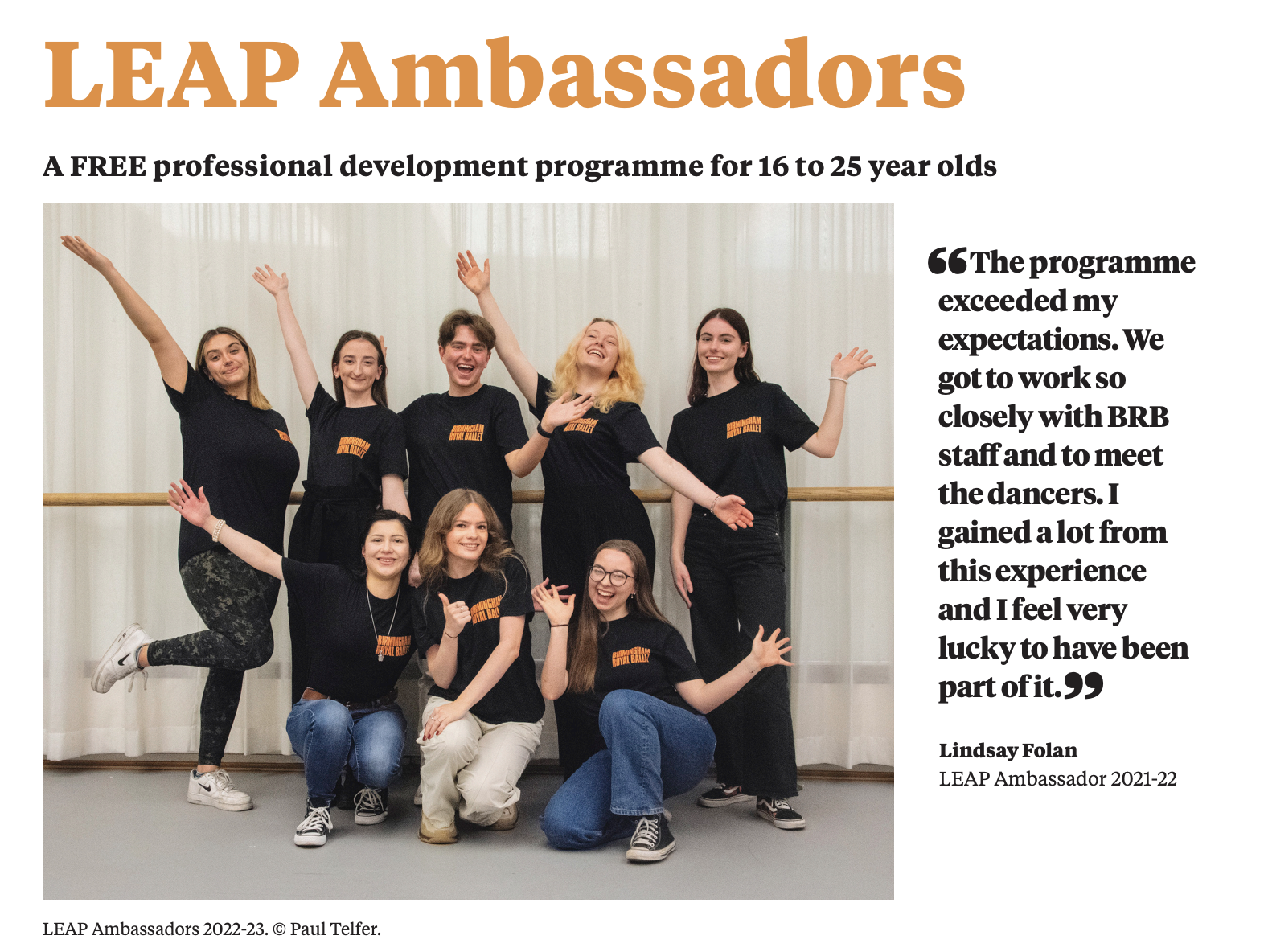 Hi All,
Applications for Birmingham Royal Ballet's LEAP Ambassadors 23/24 are OPEN!
LEAP Ambassadors is a FREE professional development programme for young people aged 16-25 offering a unique opportunity to investigate behind the scenes, experience practical projects, develop new skills, meet new people and become an integral part to a vibrant arts organisation. Ambassadors participate in group training sessions delivered by Company staff and arts professionals, which offer insight into the various departments and job roles available in the industry. There's access to an individual training plan, tailored to Ambassadors interests and availability, where they directly shadow a member of BRB staff and gain invaluable 'hands on' experience working on projects and productions. At the end of the year Ambassadors work together alongside an artistic curator to produce their very own celebration event held in the Patrick Studio, Birmingham Hippodrome. This event highlights their learnings and achievements on the programme and gives an opportunity to express creativity and share with an audience of family and friends.
No prior knowledge or experience in ballet or dance is required, just a willingness to learn and get involved. For more information please head to www.brb.org.uk/ambassadors.