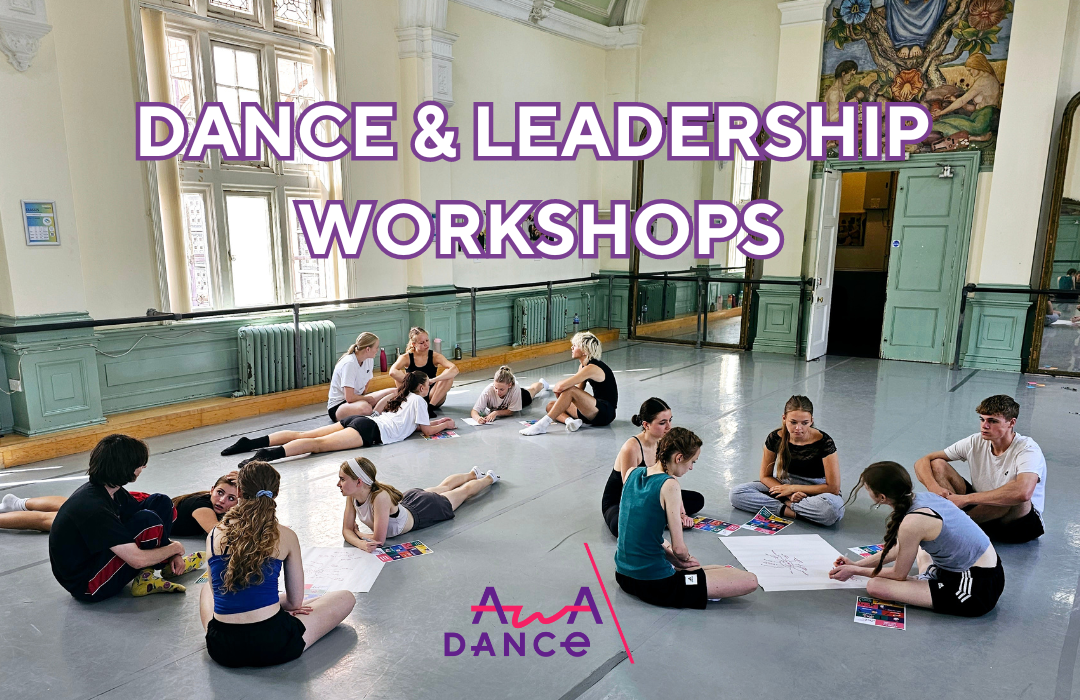 AWA DANCE is a charity dedicated to the leadership development of women and teenage girls, using the transformative power of dance as the tool to empower their voices.
Our Dance & Leadership workshops are 14 practical sessions, each working on a specific leadership skill through dance:
Creativity
Empathy
Problem Solving & Decision Making
Trust & Responsibility
Confidence
Wellbeing
Self-awareness
Self-expression
Giving-Receiving Feedback
Proactivity (action)
Collaboration & Trust
Cultural Appreciation
Risk-taking
Team Work Makes the Dream Work
They can be booked as a single session or as a package with discounted rates.

Our team of experienced and DBS-checked workshop leaders will facilitate participants in learning and practicing new leadership skills through movement-based activities, group tasks, and mantras.
Suitable for all ages, particularly 12-18 years old. We are an inclusive charity and boys are also welcome. Check out our Workshop Pack below for more info!


For more information and to make a booking, please e-mail Vittoria (Programme Coordinator) on vittoria@awadance.org

---
Some insight from our 2023 workshop participants:
95% have said the session was worth or definitely worth their time;
100% of the organisations we worked with would recommend AWA DANCE;
"After this workshop I feel better about myself and more confident"
"Allowed us to communicate more with each other, yet able to express our views respectfully and creatively"
"It was very engaging and had a very good range of activities"